Joined

Nov 5, 2015
Messages

1
Reaction score

0
Country
Hi guys,
I'm studying Income Taxes reporting, and I'm trying to make sense of the following excerpt from the financial statements of a company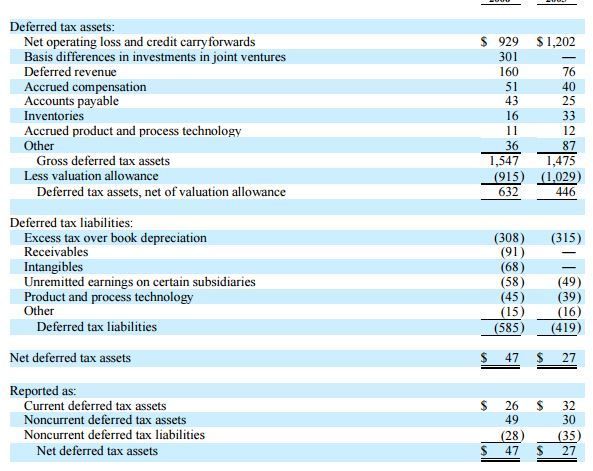 My question may sound basic for everybody here but, looking at the line "Deferred Tax Liabilities" it says that the value for the last year is M$ 585. Why then it says later in the line "Noncurrent deferred tax liabilities" that the deferred tax liabilities are M$ 28?
I don't understand how it takes a net deferred tax asset of M$ 47 and then it break it into pieces of current and non current DTA and DTL to place it like that into the balance sheet.
Thanks.